Welcome to Michael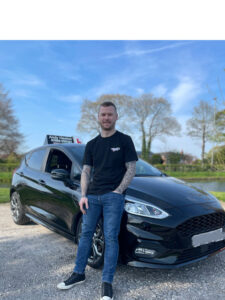 I am very pleased to introduce Michael to you. Michael is well known in the area as the manager of a beautiful local village pub, he has taken the plunge to change his career and become a driving instructor so he can spend more quality time with his family. I have been training  Michael for some time and he is now ready to gain the valuable experience of teaching students. He is very capable, studied hard, very friendly and professional, I have every confidence in his teaching capabilities and I am pleased he has joined me.
I feel I need to explain what PDI means and the excellent training process all driving instructors have to complete
He is, at the moment a PDI , this is a potential driving instructor. Now, this is not just any Tom, Dick or Sally harbouring ADI aspirations. To be referred to as a PDI you must have applied (and been accepted) to begin training to be an ADI. (Advanced Driving Instructor)
When a PDI has passed 2 out of the 3 tests required to qualify as an ADI, and completed at least 40 hours of training with a DVSA-approved instructor, which I am, they have the option of applying for a trainee licence. Once obtained, this gives them the ability to charge learners for driving lessons.
They can only do this through an established driving school, and they must declare their PDI status by displaying the trainee licence (a rather fetching pink triangle) on their vehicle.